do you want to play for hours?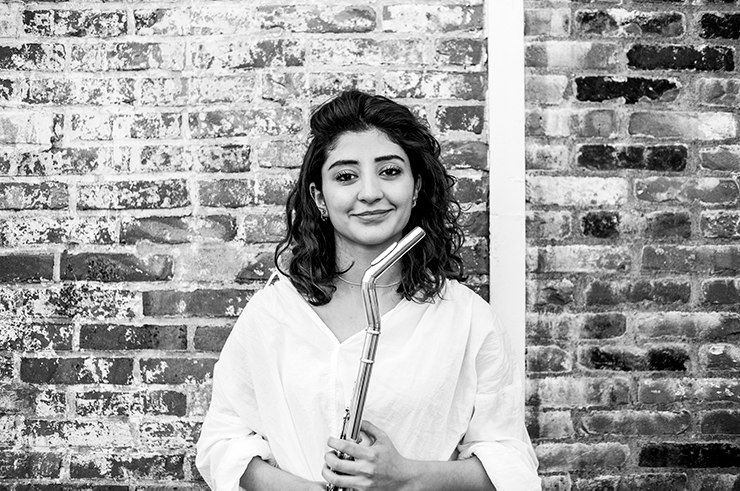 Simply put it on your flute
The vertical flute headjoints lets you play your flute vertically, as if it were a clarinet or recorder. This design allows flute players with the more severe physical problems to still play the flute.
 Simply put the vertical head on your own flute and you have a vertical flute.
The flute is supported by the right thumb, using a large thumbrest, and the left hand, using a left hand support. Both were specially designed for this purpose. The flute is not held at exactly 90degrees, but slightly to the right of the player. This is neccesary to reduce pronation of the right wrist.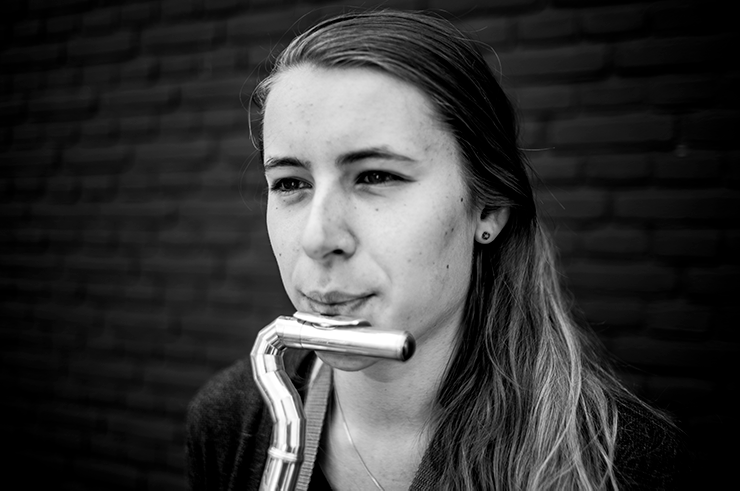 The Vertical  flute headjoint is handmade in 925/000 silver. The crown has a stunning malachite stone inlaid. The bore taper is unique for this type of headjoint and deals with the acoustical compensation for the curvature effects.
The result  is a precise and reliable intonation. Most important of all, the handcut embouchure hole delivers a lush, warm sound delivering easy coloring and generous dynamics.
Flutelab Vertical headjoint is
easy
Just put on your flute like a regular headjoint, clip on the hand rests and you are ready.
Flutelab Vertical headjoint is
natural
Allowing a completely relaxed posture. More breath, less pain.
Flutelab Vertical headjoint is
handmade
By an experienced craftsman who is a flute player himself.
Flutelab Swan Neck headjoint comes with a case, thumb rest, and instructions for use. Flutelab Swan Neck headjoint is available world wide with the help of UPS and through our dealers.

Not sure if the Vertical Headjoint is right for you? Order the test set, or ask for information
Alternatively, visit one of our representatives:
USA:
606 S.Rochester Road
Clawson MI 48017 USA
info@flutespecialists.com
www.flutespecialists.com
phone 1-888-590-5722
Deutschland:
Flutissimo
Meindorfer Straße 174
53757 Sankt Augustin
mail@flutissimo.de
022418466085